Welcome
When you visit Beverly Hills Dental Care your oral health, comfort and smile is our top priority.
Our entire team is dedicated to providing you and your family with high quality, comprehensive and gentle dental care in a caring and friendly environment.
We understand how apprehensive some people may feel about their dental visit and we try to make a difference by providing a warm and relaxing atmosphere and giving our patients our undivided attention. Our policies include never double booking your appointments and always valuing your time as our own.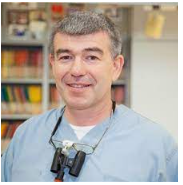 Beverly Hills cosmetic dentist Dr. Michael Keselbrener received his Doctor of Dental Surgery degree from the USC School of Dentistry. His areas of expertise include porcelain veneers, crowns, inlays and onlays, dental implants, and complete smile makeovers.
Dr. Michael Keselbrener is famous for his comprehensive and meticulous approach to dentistry and for his commitment to precision and quality. He will design your new beautiful smile applying all of his knowledge and expertise; paying attention to every little detail of your profile, always considering your expectations and never compromising function and quality.
Beverly Hills Cosmetic Dentist Dr. Michael Keselbrener is also renowned for his sincere beliefs in conservative treatment and emphasis on the prevention of dental problems resulting in long term oral health. Dr. Keselbrener approaches all dental treatment including veneers, crowns and fillings, with the belief that a sound and healthy tooth structure should be preserved whenever possible.
Beverly Hills Cosmetic and Restorative Dentist Dr. Michael Keselbrener is passionately committed to bringing your smile to it's fullest potential so you can smile with confidence.
"My biggest inspiration is my patient's reaction to seeing their new smiles and the extraordinary impact that it has on their self-image and happiness."
Please, check our Before and After photo gallery to witness the amazing transformation our patients go through during their treatment.
Our Beverly Hills Dental office offers you:
state of the art technology and techniques
digital X-rays that reduces radiation exposure up to 90%
intra-oral cameras allowing the patient to see every detail of their smile
the finest biocompatible materials available on the market
hospital level sterilization
the latest sedation techniques, including nitrous oxide, oral premedication, sedation dentistry with an on-site anesthesiologist and plenty of hand holdings for our anxious patients
a friendly caring staff who always makes you feel comfortable and at home
Our entire team is dedicated to making your dental visit as pleasant as possible. Give us a call at 310-859-2432, or click here to set up an appointment, or use the form on the right to request a complimentary consultation with Dr. Michael Keselbrener.
We are sure we can help you achieve a healthier, brighter and more beautiful smile for many years to come.